How Our Dental Assistant Program Started
DOT was founded 13 years ago and has been serving our students, graduates, and the dental community proudly since its inception. We have graduated well over 1,000 students and continue to strive for excellence by providing the best training program available. We now work with over 200 dentists in the state of Indiana and will continue to train highly-skilled, cross-trained dental assistants ready to start a life-long professional career.  
2007
Lynn Uptgraft founds Dental Office Training by Lynn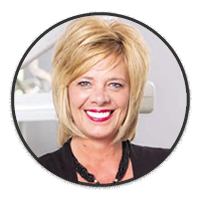 Lynn Uptgraft founded Dental Office Training by Lynn in 2007, after working for nearly 35 years in the dental industry.

Our Mission
DOT will constantly evolve to provide elite, unique training to students by ensuring quality education with a community-based atmosphere.
"Setting a higher standard, achieving goals, obtaining employment and enjoying a lifelong career is our desire for every student that joins our team."

Commitment
Our commitment to our students and dental community: We always strive to be the best in our field. Our staff is committed to providing our students with the most comprehensive, hands-on training and well- rounded education offered while encompassing all responsibilities of dental assisting.
We commit to encourage each other with a positive teamwork attitude thus achieving goals that may have once seemed unattainable. We will continue to be dependable, adaptable and flexible and give back to our dental community. We will listen and communicate with the dental practices and professionals in order to provide the best trained, highly skilled, marketable dental assistants in the job market.
2020
DOT has had well over 1,000 graduates!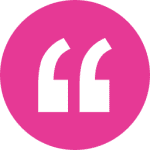 Graduate Testimonial
Dot by Lynn is dedicated to serving the dental community by always striving to be the best. Getting feedback from our past students provides valuable information to help us continue to provide the best training possible! Read one of our graduate testimonials from Logan!
TAKE A VIRTUAL TOUR OF OUR FACILITY BELOW
Are You Ready To Start Your Story?