How Our Dental Assistant Program Started
With a continued overwhelming response from the dental community at DOT Indianapolis, Lynn felt inspired to pursue opening another location.  Nadine's relocation to the Fort Myers area provided the perfect opportunity!  Lynn's belief that the core essentials to success are connecting a qualified staff with integrity, determination and simply love for their profession. Lynn wanted to stay authentic to the integral part of the program. Lynn and Nadine joined together to create DOT2South in Ft. Myers, Florida.
After a year of planning and gathering approvals through the Florida Board of Dentistry and Commission on Independent Education we have now built a state-of-the-art facility ready for operation. We are excited to announce open enrollment and look forward to meeting our new students and dental community!
2007
Lynn Uptgraft founds Dental Office Training by Lynn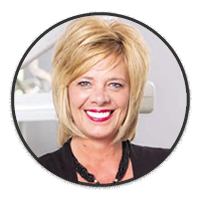 Lynn Uptgraft founded Dental Office Training by Lynn in 2007, after working for nearly 35 years in the dental industry.

Our Mission
DOT will constantly evolve to provide elite, unique training to students by ensuring quality education with a community-based atmosphere.
"Setting a higher standard, achieving goals, obtaining employment and enjoying a lifelong career is our desire for every student that joins our team."

Commitment
Our commitment to our students and dental community: We always strive to be the best in our field. Our staff is committed to providing our students with the most comprehensive, hands-on training and well- rounded education offered while encompassing all responsibilities of dental assisting.
We commit to encourage each other with a positive teamwork attitude thus achieving goals that may have once seemed unattainable. We will continue to be dependable, adaptable and flexible and give back to our dental community. We will listen and communicate with the dental practices and professionals in order to provide the best trained, highly skilled, marketable dental assistants in the job market.
2019
Dental Office Training 2 South Is Created!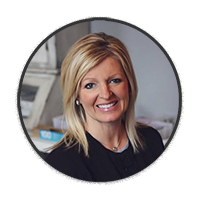 Meet DOT 2 South's Clinical Director and Instructor, Nadine Jordan
"In 2015, I began working with Lynn at her north location as an expanded functions instructor and lecturer.  In 2018, a job relocation lead me to beautiful Southwest Florida area. Continuing to have communications with Lynn and talks about the continued success of DOT, one thing lead to another and a year later, we are happy to announce we have opened our second location in Ft Myers, Florida!"  Read Clinical Director and Dental Assistant Instructor Nadine Jordan's Full Bio.
Are You Ready To Start Your Story?