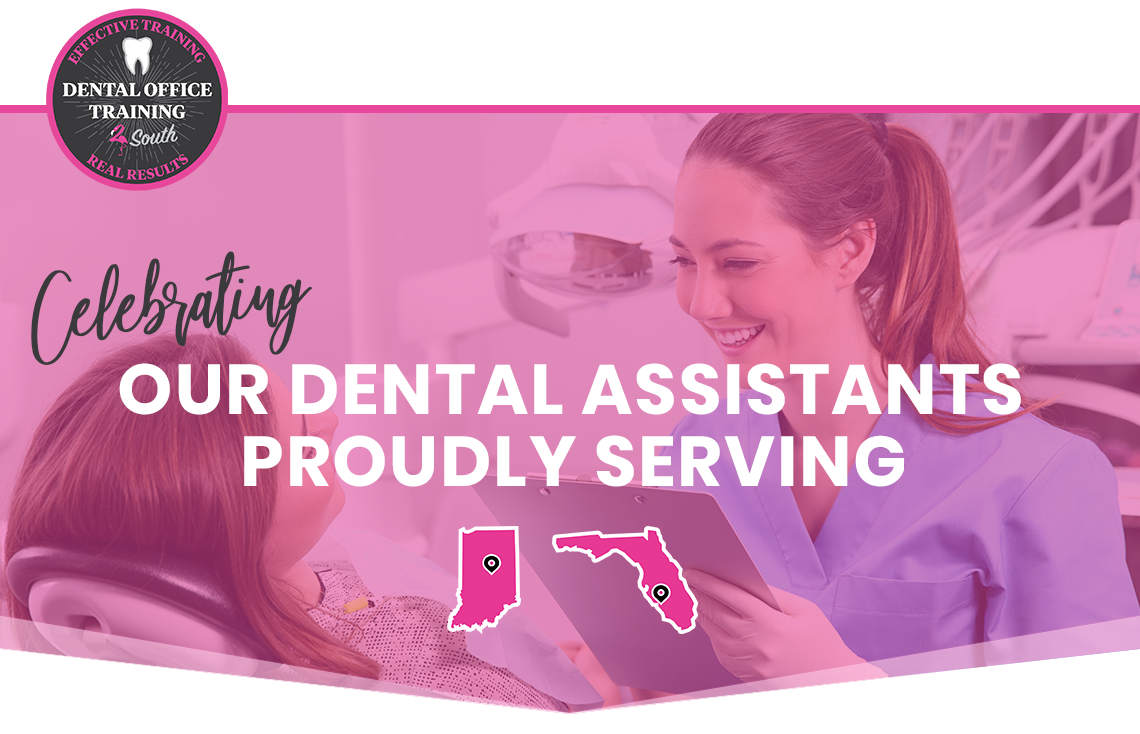 Celebrating Dental Assistant Appreciation Week
Here at Dental Office Training 2 South, we are celebrating National Dental Assistant Appreciation Week! Dental Assistants are a vital part of the dental office, often the first friendly face you see after the receptionist. But what exactly does a dental assistant do, and why are they important? Dental assistants provide bedside manner, making one feel comfortable in every situation. They prepare the work area, process treatment plans, and make sure the patient has all the instructions and information they need before leaving the office.
Dental Assisting careers are growing and here at DOT and DOT2S, with locations in both Indiana and Florida, we offer two different programs that will help you start a rewarding career! Both locations offer a 12-week Dental Assistant and Radiology course that involves intense hands-on training, software education, lab radiology, chair-side assisting, and basic expanded duty skills. Each graduate will be equipped with the skills they need to find employment in any dental office you desire. Logan, an alumnus of our program, raves about her time at DOT, "I cannot say enough about my experience at DOT by Lynn! It was by far the best schooling I have received. I absolutely loved my instructors and how they made it exciting and worth my time." The Indiana location also offers an advanced dental assisting with expanded functions and radiology course. Our newest location in Ft. Myers Florida offers a restorative functions program alongside the expanded functions dental assisting program (E.F.D.A).
In celebration our GRAND OPENING, we have incredible inaugural pricing for the NEW Dental Office Training location in Ft. Myers. Classes start on April 13th, enroll today and start your new career in less than 3 months.
Effective training, real results! Call our office or fill out the interest form on our website https://dentalofficetrainingbylynn.com/
Enroll Today