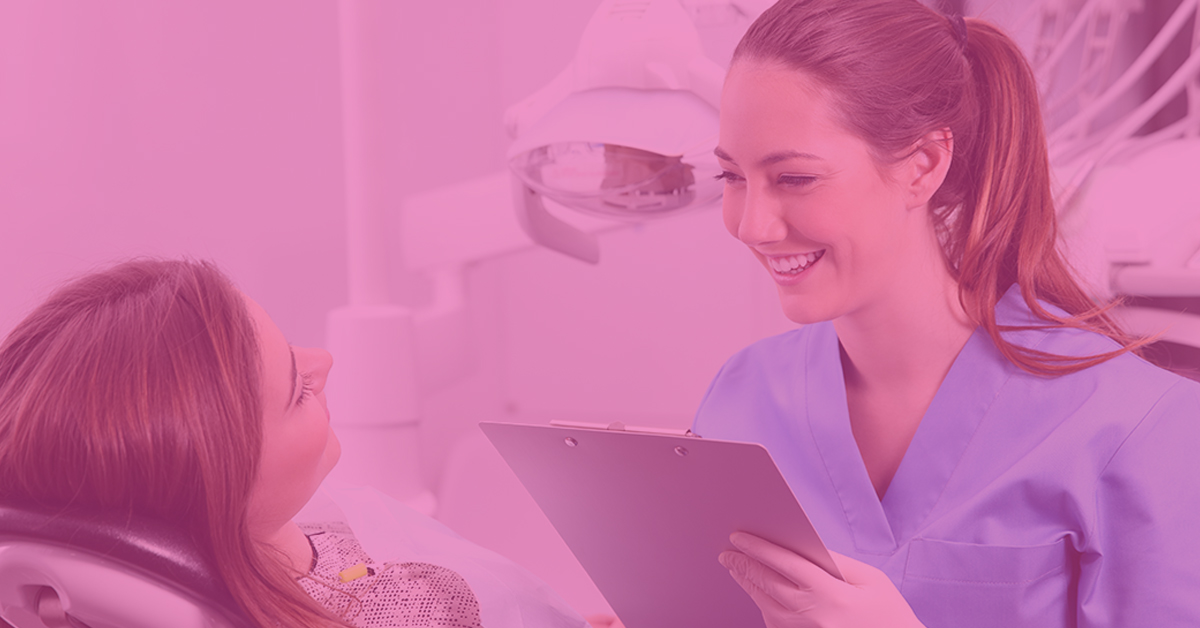 Are you considering a career in dental assisting? Are you looking to make a life change into a steady, secure field? Do you like wearing comfy scrubs everyday and not having to pick out an outfit every morning? Dental assisting may be for you! Good News!
***Dental assisting is trending***
How much do dental assistants make?
Have you ever wondered how much money dental assistants make? You may be surprised to learn that on average in the state of Indiana dental assistants make $20.01 per hour. Dental assisting is one of the fastest growing occupations around. Nowadays the economy can be challenging and it's hard to find a steady job. Dental assisting school does not take long and upon completion of the course you are ready to go into the workforce and start making good steady money. One thing that sets Dental Office Training by Lynn apart is our elite, unique, hands-on training. Most dental assisting schools are textbook and online – which doesn't give you the one-on-one training necessary to be a qualified dental assistant. Radiology is another fun aspect of dental assisting. We provide extensive and thorough coverage of radiology in our program. Other courses offer a small course online..however this does not fully prepare you for the DANB/RHS exam required to take x rays in a dental office.
According to Dentalpost.net, "The average dental assistant salary in the state of Indiana is $41,630 ($20.01 per hour) as of 2021, but the range typically falls between $37,070 and $47,070." Once you are well established with an office, they typically (as with any other employer) will offer benefits, PTO, and some type of insurance.
Is being a dental assistant worth it?
Dental assisting can be an extremely rewarding career choice. You have the opportunity to restore someone's smile which can do wonders for their confidence and self esteem. Truly dentistry can change lives.
Dental assistants can go into many different avenues and specialties after completing their dental training. There is always room to grow and develop your skills. Oftentimes in general dental offices they hire expanded functions dental assistants who can actually place cavity restorations.
What are the working hours of a dental assistant like?
Dentistry is very family friendly. Typically you have evenings and weekends off so you can spend time with your family and friends. On the other hand..if you are wanting to maximize your hours and work a lot there are 24 hour dental offices and offices that work on the weekends and evenings.
Dentistry has come leaps and bounds over the years and is a constantly evolving profession. There is always something new to learn to continue your education.
How do I know if I'm picking a good dental assisting school?
Good dental assisting schools will provide you with hands-on training.
They provide you with job placement assistance
They are accredited through the state
They are established in good standing with the dental community
Choose QUALITY over Quantity
Ensure DANB/RHS is extensively covered in the course
Aside from making a great hourly wage – dental assisting courses are not nearly as expensive as normal college educational programs. It could even be a great job to make extra money while you pursue other avenues that interest you. Dental assisting is an incredibly fulfilling technical, trade profession. At Dental Office Training by Lynn we go above and beyond to ensure you receive the most elite training possible.
Questions? Give us a call or message us on Facebook!
317-585-9015
---
If you'd like to enroll in our program give us a call at 317-585-9015.
Start your new journey to becoming a dental assistant today, by contacting Lynn Uptgraft.
Request Enrollment | DOT North
"*" indicates required fields