Hands-on training is essential for almost every job on the market. Once you get past the knowledge base for whatever occupation you may choose, there will come a time when you have to put your money where your mouth is and just do it.
Applying the skills you've learned about may be more tricky than you would have assumed. Which might lead you to these types of thoughts:
"Why doesn't my education provide the hands-on experience I need to be successful?"
 "I invested all of this time and money into my education – and don't feel equipped to perform the tasks I learned about"
"Why do I have to take an exuberant amount of extra courses that don't apply to my selected career path in the slightest way?"
Classes Are Based Around Clinical Experience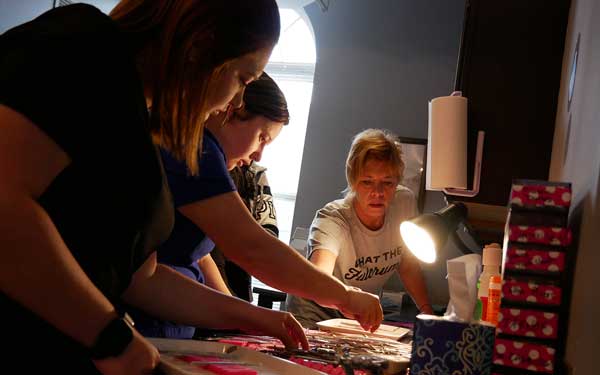 At DOT our classes are based around clinical experience – which is how you build the foundation of a good dental assistant. We teach you the essentials in lecture and get you practicing hands-on skills on an oral dentition within the first two weeks.
We do hands-on training (for our kinesthetic learners out there) almost every day, but also accommodate the visual and auditory learner by alternating groups from clinical to lecture. This reinforces the action you are doing in clinical with the knowledge base to understand the information from lecture.
You are smart! We understand that there are many schools out there who don't take time to get to know you personally or understand your learning style. What we have learned over the years, is that a teacher's job is to invest time and energy into making you the best you can be!
"Dental assisting is a hands-on profession…why should your training be any different?" -Lynn (Founder)
If you feel like any of the information in this blog is applicable to you, schedule an appointment to tour the facility or give us a call to learn more! 317.585.9015