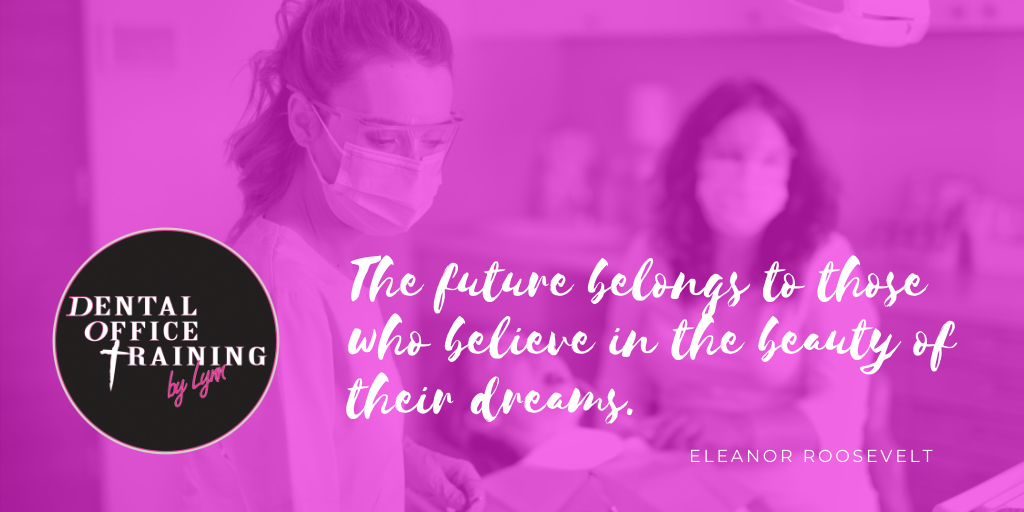 Are you dreaming of a new career option?
Take a minute to explore the possibility of working full time assisting dentists, performing patient care tasks, and helping with dental procedures. Oral health, as well as educating patients on proper hygiene and infection control are among a few of the tasks dental assistants perform in a typical office.
Dental assistants work alongside dentists and dental hygienists to provide quality oral care for patients in what is considered one of the fastest-growing occupations. If you are interested in pursuing a career as a dental assistant, there are many dental assisting programs out there — but few provide the hands-on, personalized training that Dental Office Training by Lynn features.
We are passionate about our students, and our programs are designed with the most elite educational foundation to ensure your success!  In just 12 weeks, you can achieve a certificate in dental assisting.
Check out our highly-rated training program, Dental Office Training by Lynn in Fishers, Indiana.
Start your new journey to becoming a dental assistant today, by contacting Lynn Uptgraft.
Request Enrollment | DOT North
"*" indicates required fields