48 Hour Front Office Administration Training
Day and Evening Classes Available
Learn How To Maximize Production of Dental Practices
Learn Enhanced Insurance Procedure Training
Learn superior customer service techniques
SUMMER/FALL SESSIONS 2019
MAY 27TH – 4 week course
SEMPTEMBER 16TH – 4 WEEK COURSE
EVENINGS: 5:00 PM – 9:00 PM Courses run M-W 5-9pm for 4 weeks.
Additional classes may be held due to increased demand for program. Email Dana for more info…
What You Will Achieve Taking This Course?
Customer Service Training
Learn Basic Marketing Needs and Goals Of A Dental Office. Utilize Marketing Knowledge That Will Help Benefit A Dental Practice.
Enhanced Customer Service Training And Role Playing – Utilizing Proven Techniques That Provide Better Outcomes For Patients And The Dental Practice.
Training In Proper Dental Terminology And Language That Helps Build Trust With Patients And Aligns With The Dental Practice Speciality.
Dental Practice Operations
Learn Efficient Billing, Collections, and Documentation Processes to Ensure Dental Practice Operates More Effectively With Bottom Line Best Practice Results.
Proper Dental Office Scheduling That Will Maximize New Client Flow And Increase Production.
Learn How To Create And Present a Treatment Plan Along With a Financial Plan For Treatment In Which The Dental Office and Patient Both Benefit.
Insurance Procedures
Training On How To Work An Effective Recare System.
Learn Insurance Fundamentals – How To Acquire A Benefit Breakdown, Properly Enter & File Patient Insurance Information into Dental Practice Software.
Understand An Explanation Of Benefits (EOB) That Help You Accurately Calculate And Explain Co-Payment To A Patient.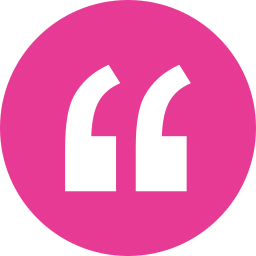 "I highly recommend DOT to anyone that wants hands-on experience and a fast learning pace. The instructors are one of a kind and know what they are doing. If a normal school environment, where you sit in a chair all day and just listen is not for you, you need to come here. So happy I found DOT."
Brooke Hamman 
"Best experience!!! They make it so much fun and are so good at teaching it in a way you can understand! Love this school!!"
Rebecca Buckley
"Professional and informative classes. Great staff!! Would recommend to anyone wanting to further their career or start fresh!"
Candi Beard
REQUEST ENROLLMENT! START OR RECREATE YOUR CAREER IN A GROWING FIELD!