DOT by Lynn is dedicated to serving the dental community by always striving to be the best. Getting the feedback of past students provides valuable information to help us in our efforts to provide the best training for those who are considering choosing dental assisting as a lifelong profession.
Meet Allie and Learn More About Her Experience With Our Program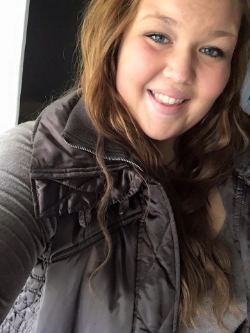 Age: 20
Current City/Town: Noblesville
Why did you choose Dental Office Training By Lynn?  I choose Dental Office Training by Lynn because I knew a couple girls who recently went to Lynn's as well. Everyone I talked to had nothing but awesome things to say! Also scheduling a tour was so super easy and Lynn was so flexible.
Your experience at DOT By Lynn? My experience at DOT by Lynn was more than I could have asked for. The size of the class was enough that everyone became close and helped each other on what we struggled to understand. Even Denise and Lynn knew what we struggled with and made it that much more to point it out and guide us.
What made DOT unique for you?  What was unique for me at DOT was that it wasn't like a typical hard to stay awake program, each day was fun filled! Each thing we learned always had something to help you remember what you were learning, and I have carried those little jokes to my job now!
What was your favorite part of your training experience?  The favorite part of my training is definitely that we got to do everything hands-on, and practicing as we were really in the dental field. It was so helpful for when the time came for observations.
Was your instruction professional, fun, thorough?  Of course, it was! All the girl got so close and still are! We keep in touch for job offerings and all the above!
Are you currently working in the dental profession?  Yes! And I couldn't be more appreciative for the office!
What type of office are you working in?  Pediatric dentistry
Name of office?  Hamilton County Pediatric Dentistry
How long did it take you to find a job?  A month!
Do you feel you are well compensated?  Yes!
Are you glad you chose this field, Why?  I'm so glad I chose this field! And I'm so glad I landed in pediatrics! I'm glad because the career is so rewarding helping those kiddos lose that fear of the Dentist. Once you give them that comfort you create such a bond with your patients!
What is your schedule like?  I work Monday 11:30am- 5pm, then Tuesday- Thursday I work 7:30am- 5pm, and Friday is 7:30am- 12pm
Favorite part of your job?  Interacting with clients, schedule, pay, teammates, etc?  My favorite part of my job is awesome it is to create the bond with the patients! My doctor really focuses on the relationship she creates with the families.
Would you recommend Dental Office Training By Lynn to others, Why?  Oh my goodness, of course, I would!! Lynn and Denise both put their all in it to teach thoroughly to where it's nailed in our heads! And at some points, it was like friends just hanging out learning, and that made it so easy!
Thinking about changing or altering your career path?  Want to learn more about our program or schedule a time to see our new facility?  Please fill out the form below and we'll be in touch!