Our Trusted Reputations Creates Opportunites For Our Dental Assistant Grads!
Dental Offices Trust Our Program And Graduates
Dr. John Lowe, D.D.S.
Dr. Juanita Taylor, D.D.S.
Dr. Richard Weber, DDS
Moore Dentistry
Dr. Katherine Eynon Orr, DDS
Dr. Barbara Smith, DDS
Gorman and Bunch Orthodontics
Sadler Orthodontics
Benedict Orthodontics
Dr. Jennifer Kugar, DDS
Fishers Oral & Maxillofacial Surgery
Pritchett Orthodontics
Resmer Orthodontics
Dr. Robert Holloway, DDS
Dr. James Gordon
Dr. Ryan Fleming, DDS
Dr. Jack Nicewander, DDS
Northeast maxillofacial surgery: Dr. Brent Garrison, DDS, MSD/ Dr. Corbin Partridge, DMD
This institution is regulated by:
Office for Career and Technical Schools
10 N. Senate Ave, Suite SE 308
Indianapolis, IN 46204
317-234-8338 or 317-232-1732
Approved by ISDH for Radiology
Indiana State Department of Health
2 North Meridian Street, Indianapolis, IN 46204
317-233-1325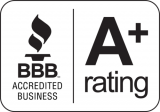 REQUEST ENROLLMENT! START OR RECREATE YOUR CAREER IN A GROWING FIELD!